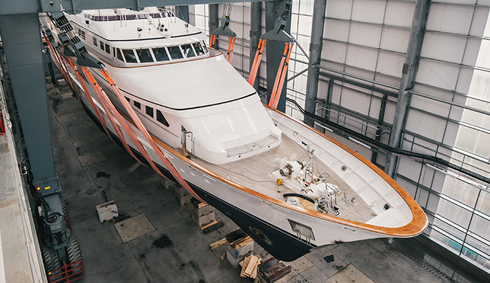 Master Yachts supplies refit project management services out of main repair centers Europe and particularly in the Mediterranean.
Over the years we have nurtured strong relationships within a pool of reliable professional refit contractors that allow for diligent control of quality, budget and schedule.
Find out more about our services: Yacht Management, New Build and Consultancy Services
The initial stages of a large refit are the most crucial part of the project. They set the framework within which the entire refit project is going to be carried out. An accurate and detailed worklist has to be drafted to serve as the backbone of the contractual specification for the entire refit. This specification will then accompany a set of basic drawings and a contract that will set the general terms of the relationship between the parties. These documents ensure that the finished product reflects exactly the expectations of the Client.
OUR SERVICES
Refit specifications
Shipyard supervision
Regulation compliance
Design review
Budget preparation & monitoring
Accounting
Schedule planning & monitoring
Statutory surveys management
Condition survey
Quality control
Contractors selection